News
A significant event in August for ACS was the successful signing of a long-term contract with JSC MMC "DALPOLIMETALL".
Primary negotiations on cooperation were held in Moscow in April at MINING WORLD Russia 2018, where ACS was presented as an exhibitor. Further communication took place remotely – through the means of Skype-conferences, the details of the workflow were clarified and the terms of reference were developed.
In September 2018, the first stage of introduction of a high-precision positioning system for drilling rigs of the mining and metallurgical complex starts. Implementation of the ACS- Mining Logistics solution will control the pressure, depth and speed of the drill, monitor the work area and the status of drilling. Automation of the process will enable the enterprise to increase productivity, reduce costs and significantly improve the quality of production.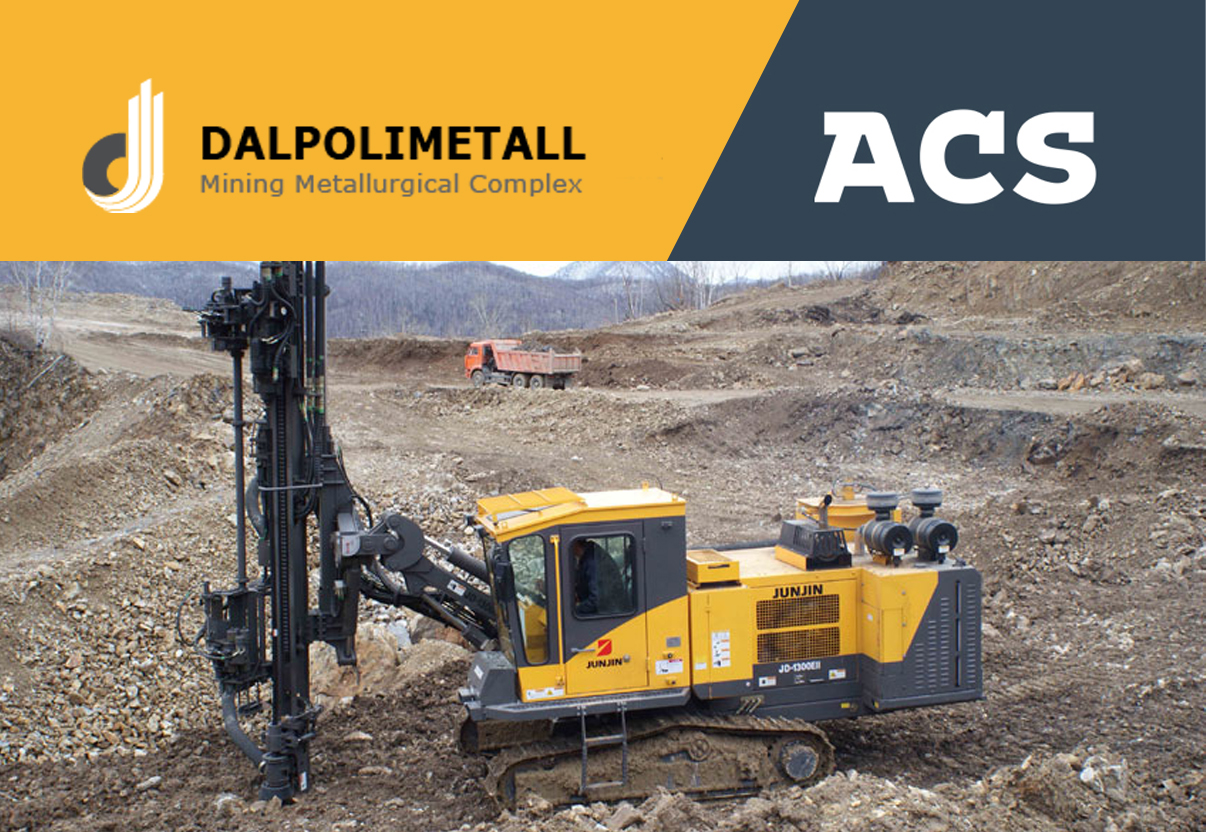 MMC "Dalpolimetall" is the only mining enterprise in the Far East of Russia that produces lead and zinc concentrates. The products are exported by sea vessels from the ice-free bay of the village. Ore Quay in the countries of the Asia-Pacific region.
The flagship of the underground mining of the Far East was founded 120 years ago. Today it is a modern mining and metallurgical complex, where about two thousand people work. The extraction is carried out in the Maiminovskoye field and at the Verkhny, Nikolaevsky, 2y Sovetskiy, Yuzhny and Silinsky mines.