News
Today, in the Ministry of  Industrial Policy, Business Development and Trade of the Kaliningrad Region, ACS have become a holder of a certificate on inclusion in a single register of residents of a special economic zone. In a solemn atmosphere, Anastasia Abramova, Deputy Minister of Industry of the KO, handed a certificate to Evgeni Shalyuta, Director of the LLC "Trade House" ACS, "with farewell words and wishes.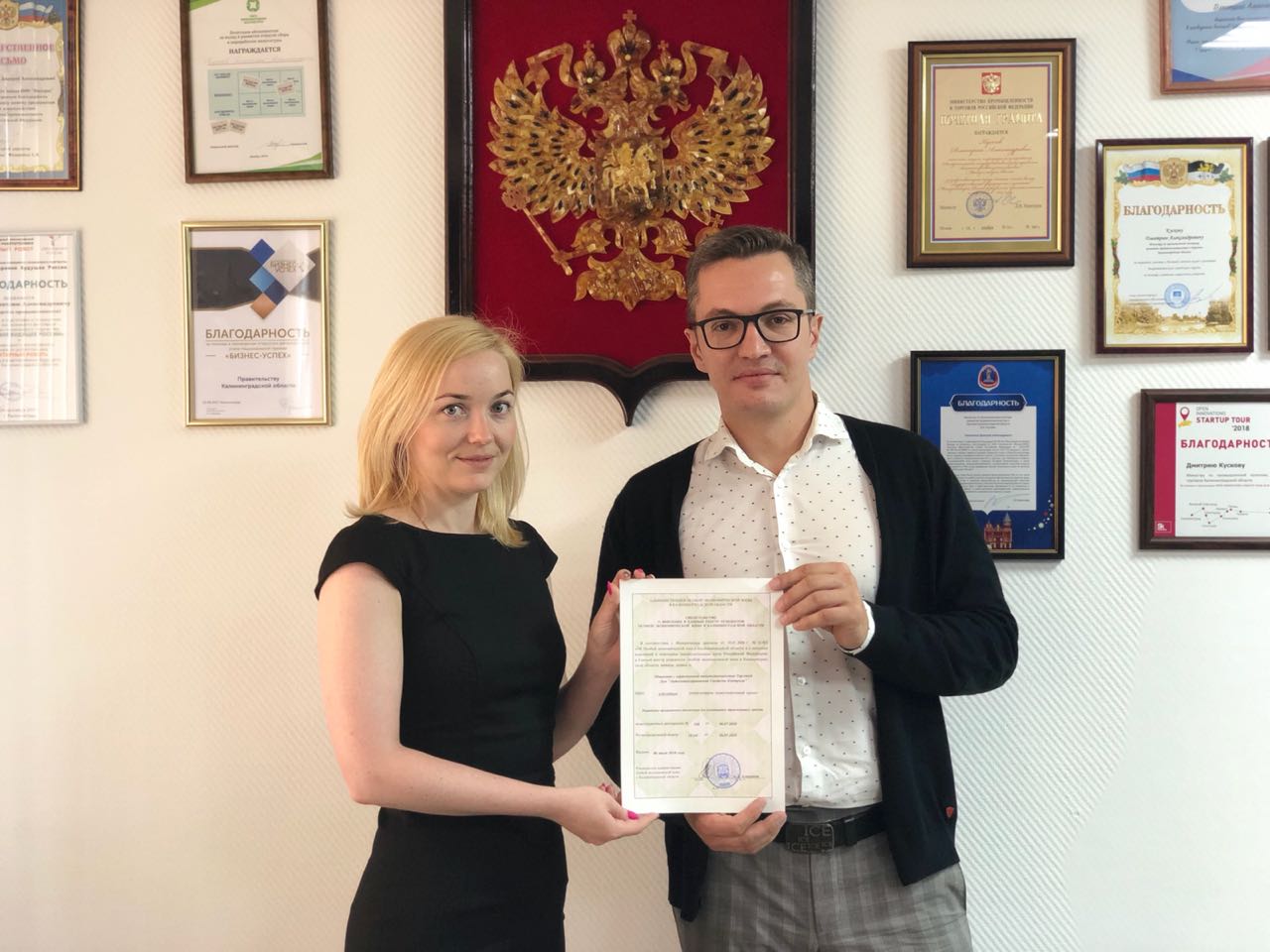 Recall that officially TD "Automated control systems" became a resident of the SEZ as early as July 10, 2018, as reported by the press service of the government of the Kaliningrad region and RBC.
According to Art. 4 of the Federal Law of 10.01.2006  № 16-FZ, the investor shall be subject to the following requirements:
legal entity established in accordance with the legislation of the Russian Federation;
state registration of a legal entity was carried out in the Kaliningrad region;
production of goods is carried out by a legal entity exclusively in the Kaliningrad region;
investments are made to legal entities in the Kaliningrad region;
the investment project submitted by a legal entity meets the requirements established by this Federal law.
Residents may not be legal entities applying special tax regimes provided for by the legislation of the Russian Federation on taxes and fees. Residents may not be financial institutions, including credit and insurance companies and professional participants of the securities market.
In the case of implementation of an investment project in the development of computer technology and the development of software, advisory services in this area and other related services, information technology, research and development capital investments in accordance with the presented investment project should be in the amount of not less than than one million rubles.