News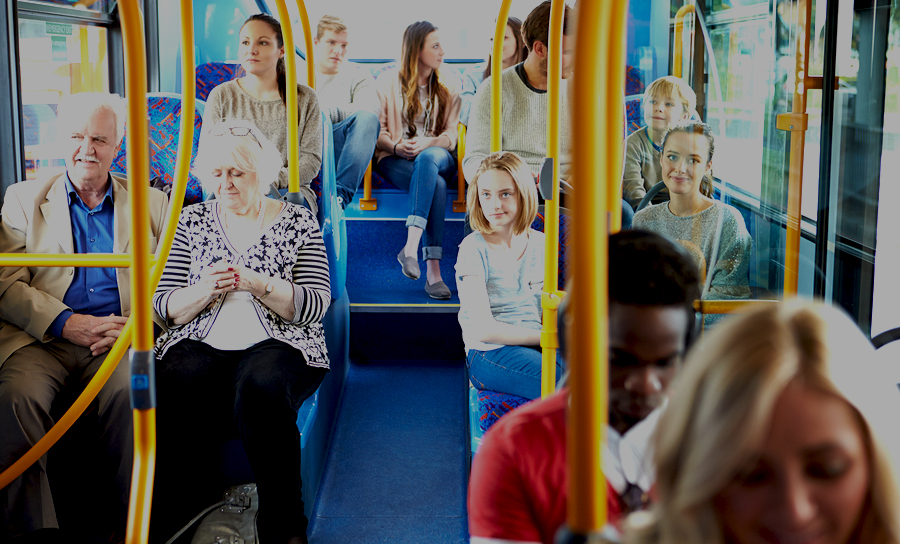 We introduce our innovations since September like the navigation excellent pupil and even the Ministry of Education. Today we are happy to present you the updated version of our passenger transportation management system the ACS-Passenger transport.
The news
The new interface
Now the ACS-Passenger transport works at the modern framework.
The dispatcher and engineers' functionality increasing
The main modification according September's updating is the improving of the interval of movement checking system. Thanks for this instrument the visual assessment has been real the specified intervals of movement execution simultaneously for all machinery on the route.
And all this is in real time.


The accuracy of the movement intervals compliance is the main problem of the passenger transport dispatching and influences to the quality of work. Thanks for checking and management of the buses, trolleybuses and trams the passenger have the service according to the schedule.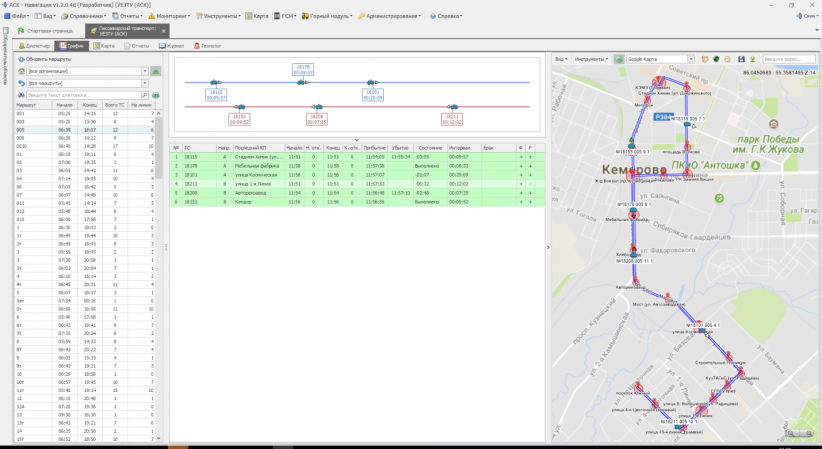 For the convenience and operative dispatchers working the system allows reacting immediately to the unacceptable reduction of movement intervals, displaying all machinery movement on the route and automatically identifying possible breakers, displaying the information on the screen.
New dispatcher abilities
The dispatcher's instruments have become fully available through the web solution.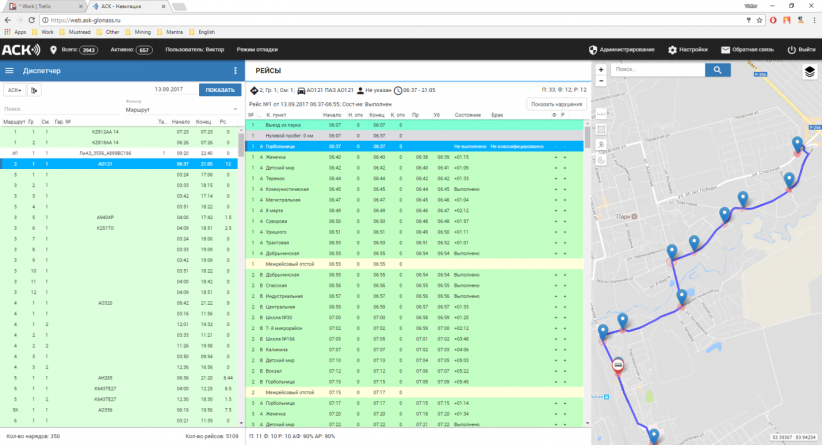 The integration in a new way
New integration bus abilities allow in the updating version.
The general system optimization
As in each our updating we have enlarged the operational speed of the customer application and the server part. We have also worked on the additional improvements.
Going to the second decade of the new millenary we don't stop be warring about the soviet citizens problem. The technologies have gone ahead but the public transport can't reach for the ideal. Today like 50 years ago you can be late to the office or to the theatre because of ordinary reason – the driver hasn't fitted to the schedule.
The ACS-Passenger transport is possible to design the fully functional passenger transportation system, the automated travel payment, the online passengers' informing and the inter-system interaction on the federal and the municipal levels.
More than 5 years the ACS team is working about the designing, implementation and maintenance of the "The ACS-Passenger transport" solution. Having implemented the whole system and the separate parts in 14 Russian subjects and 2 Kazakhstan regions we continue to work every day about the solution's improvement. The analytics, the feedbacks collecting and users' suggestions help us to understand the direction of our moving and the result.
________________
You can get a test "The ACS-Passenger transport" by contacting the ACS company's Commercial Department by phone 8-800-775-55-30 or e-mail: kom.otdel@ask-gps.ru