News
On the 6th of June , the heads of the Regional Development Department of the Skolkovo Foundation arrived in Kemerovo.
The purpose of the visit is to meet with representatives of innovation projects on the basis of the Business Incubator of the Kuzbass Technopark. Yuri Sibirskiy and Yulia Shevyakova listened to the reports of representatives of universities and research centers, industrial and IT companies.
The company "ASK" presented its development – the project "Wokka Lokka". This is the family mobile application and children's GPS-clock with a unique functionality that help parents determine the location of children online.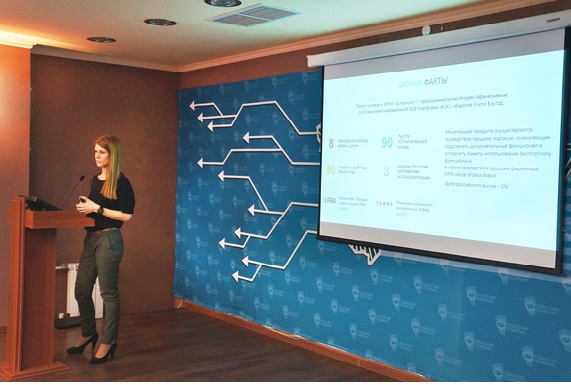 The head of project Astafeva Alyona told about the opportunities that "Wokka Lokka" opens for its users and new products. She commented on the effectiveness and prospects for the development of the project, as well as the method of effective commercialization. "Wokka Lokka" is rapidly improving and introducing its own unique developments.
Representatives of the fund showed interest in "Wokka Lokka". They noted the unconditional benefit of the product for family safety and the excellent presentation of Alena with a bright and convincing presentation.
"As for projects, I was convinced that we do not have such projects as in Moscow or St. Petersburg and they are the best developments. Everywhere there are cool, interesting stories that are able to scale into a good successful business and become drivers of the economy of the region, the country as a whole. If someone decides to go to Skolkovo, I hope we can build this system with the technopark," – Yuri Sibirskiy summed up the meeting.
Details…