Drilling and
blasting works
Callout of drilling
and well filling projects in software
On-board process
control plates
Fixation of work
performance parameters
Reporting
and analytics
Solution benefits
Reduction of time
for preparation of drilling operations
Drilling quality control
and SPM work
Fewer re-drills
and redundant well fillings
Pass-through data
transmission from technology
to the design system and back
Callout of drilling and
well filling projects in software
Quickly bring a drilling project to the map using integration with drilling design systems. Assignment of planned drilling parameters for each well and the volume of explosive for the explosion.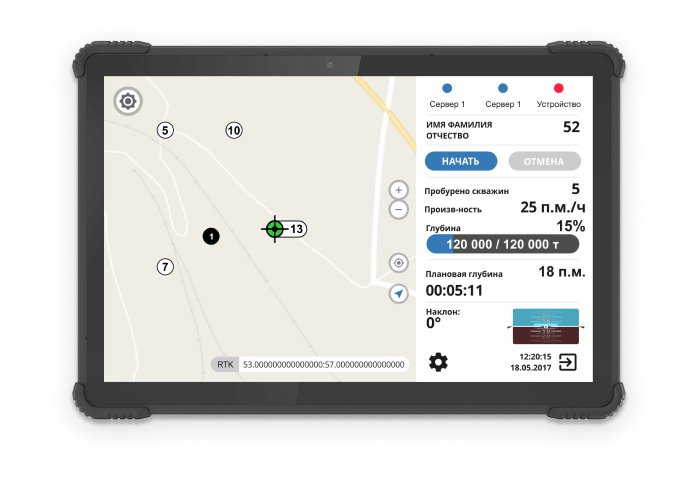 Side plates
to control the process
of drilling and filling wells
The tablet acts as a control system for drilling and blasting operations, provides dispatcher communication with the operator of the rig and SPM. Provides prompt receipt of updates on tasks, coordination of equipment in relation to the well.
Fixation of parameters
of drilling and well filling
Drilling parameters
High-precision monitoring
Workspace
Drilling mode
Drill pressure
Drill depth
Drill speed
Change of rods
Drilling status
Number of wells
Параметры работы СЗМ
High-precision monitoring
The amount and type of explosive
Workspace
Refueling status
Number of wells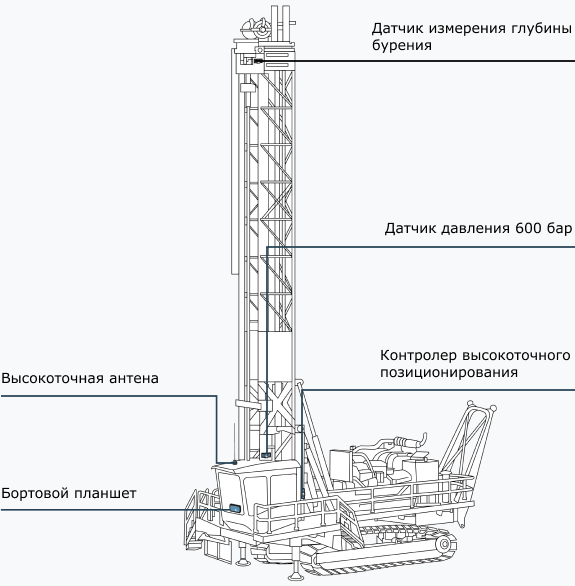 Leave an application
Fill out the form to have a solution from
"ACS- mining logistics"